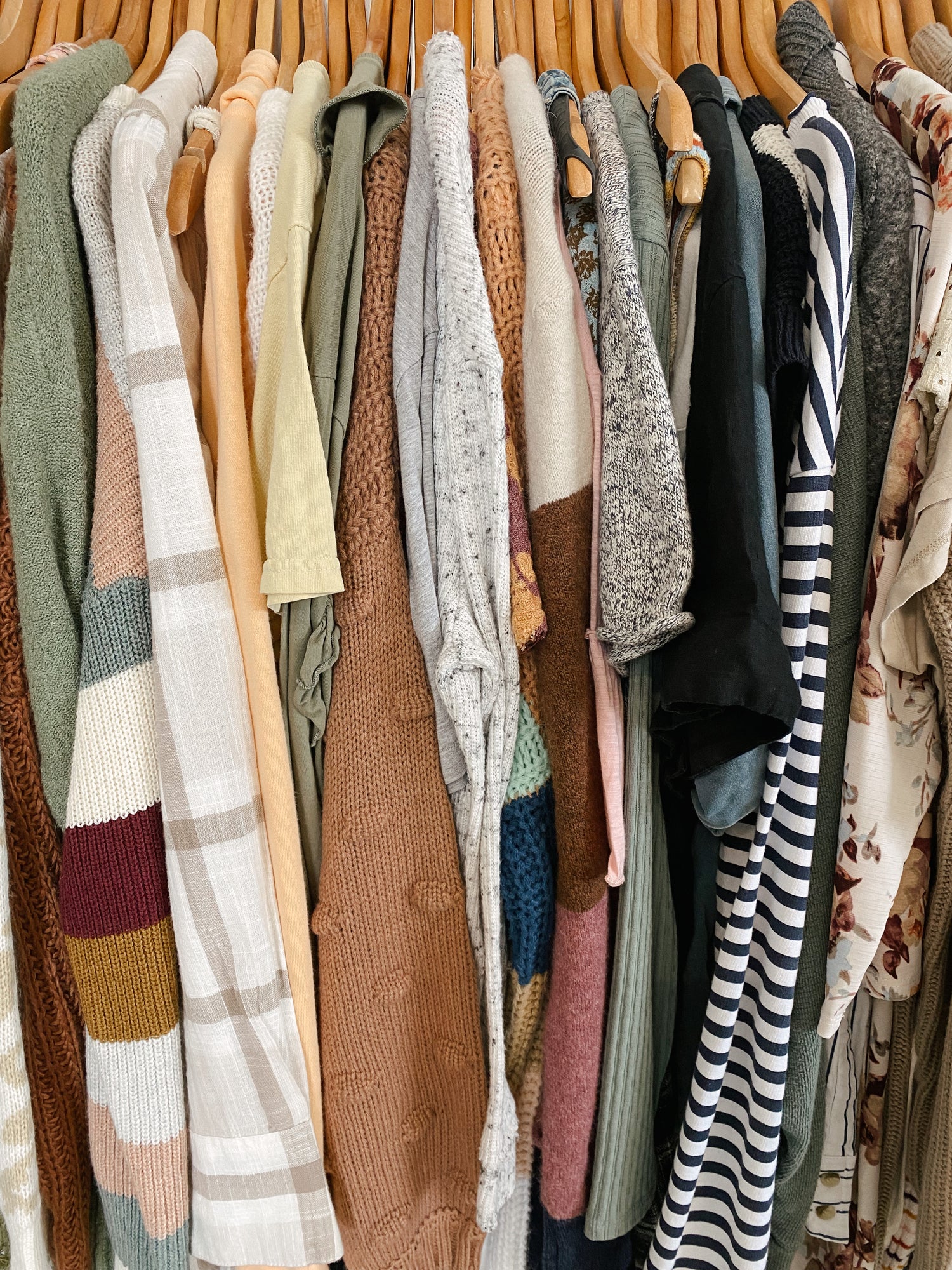 STEP 1
Drop off your clothes folded in a laundry basket anytime during our open hours.
TUE-FRI 10-6 // SAT 10-3
STEP 2
We will look through your items to see what we could purchase. We're looking for women's clothing, maternity items & baby clothing in current styles & like-new condition.
On average we pay $3-6 per women's items + $1-4 for baby items to keep our shop prices low.
STEP 3
We will send you a text once we finish looking through your items. We will show you which items we'd like to purchase & if you decide to sell with us we will write you a check!